Your Costs


There are a few matters to consider when figuring out the possible costs for writing your book.

What is an average size book?

An average size book in genres like memoirs, family histories, self-help, psychology and so on runs about 65,000 to 75,000 words.

Imagine a finished book that is 6 inches wide and 9 inches long. At 65,000+ words, the book would contain about 250 pages.

Called a "trade paperback," a book with those format dimensions is a standard size in the publishing industry where good quality paper and cover stock are used for books that readers would cherish and want to keep. At the same time, many successful, bestselling books have run from 125 to 200 pages and are often presented in smaller formats.


How many hours does it take to write an average length book?

A book of 65,000 to 75,000 words (around 250 to 300 pages in a 6"x9" format) may require about 400 to 700 hours to complete (more or less), but there are many variables that affect how long the project may take and cost.

The variables include content complexity, author availability, author's previous writings to be blended into the book, number of interviews, research, fact-checking, author review of drafts, preparation of transcripts, selection of photographs (if any), and so on.

In particular, historical or current affairs books that require a great deal of research and fact-checking would take longer to write than straightforward memoirs. Having said that, I estimate that an uncomplicated book manuscript would take about 8 to 12 months to complete, but more complex books could take longer. I mean, the 1,440 page epic masterpiece War and Peace by Leo Tolstoy was not written in a few months. (It took him 72 months using a feather quill and ink).

Okay, War and Peace is fiction. We hope it is, anyway. But the nonfiction book The Rise and Fall of the Third Reich by William L. Shirer, a 1,280 page monster, took the author more than 15 years to write.

I promise you that I will not take that long writing your book!


Estimating costs


Fees. Most ghostwriters work on an hourly basis, particularly for books that require lots of research and fact-checking, or where not all the elements are known at the beginning of the project. Sometimes a set fee for the entire project is appropriate.

How I work. I work on an hourly basis for most projects, but sometimes we can work out an overall fee for a small, uncomplicated project that requires little research.


Free consultation. During our first consultation (free), I would estimate the number of words (or pages) I expect in your finished book manuscript. That would give us a general idea what your project may cost, not including variables such as unforeseen changes, or additional writing or research. At that time, we would discuss an hourly rate or an overall project fee, if applicable.

Average size, uncomplicated book. In general, an uncomplicated book of a typical 65,000 to 75,000 words (around 250 to 300 pages in a 6"x9" format) would cost about $20,000 to $30,000. The final amount depends on the variables mentioned earlier.

Smaller size book. Of course, if we decide your book would be around 50,000 words (180 to 200 pages in a 6"x9" format) or even 38,000 to 45,000 words (about 150 pages in a 6"x9" format) and would take less time to write than the standard size, your costs would be less.

For instance, 38,000 to 45,000 words (about 150 pages) may cost about $10,000 to $20,000, depending on the amount of research required and other variables.

Larger or more complex book. A larger or more complex book may cost over $30,000. It's hard to say until we discuss your project at length.

One Size fits nobody! It's impossible to come up with a one-size-fits-all estimate. Your book is as unique as you are, and in order to estimate its costs we must discuss your ideas, hopes and dreams for your project.

Funding your project. It's best if you have already put aside funds for your project or have acquired a source of funding for the term of the project, as we do not want delays once the writing process has begun.

Crowdfunding. Internet "Crowdfunding" sources have become popular in funding book projects. The most successful for creative projects are Kickstarter and Indiegogo. For a description of the top 10 funding sites described on the Forbes website, please click here.


When would you like to start?

When you contact me, be sure to say when you would like to start your project. I'd be happy to send you a mutually-beneficial Ghostwriting Agreement.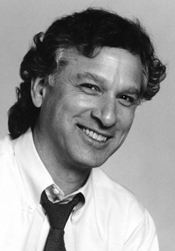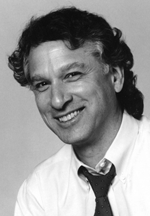 As my time is in demand, and human cloning hasn't been perfected yet, please reserve time for your book writing project as soon as possible. A signed Ghostwriting Agreement and retainer are required to place you on the schedule.





Sample of Allen's writing: What's my style?

When ghostwriting books, I write in the author's "voice." I use the author's words from interviews, transcripts and conversations. Sometimes people ask me what my style is. My style is different in every book, as it captures the essence of the author, the way the author speaks, thinks and dreams. Examples are at: www.hsppublishing.com


CopShock Gifts My Father Gave Me Just Plain Dorothy
by Allen R. Kates by Sharon Knutson-Felix by Dorothy H. Finley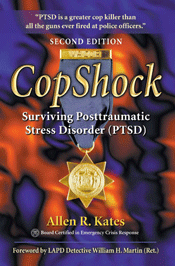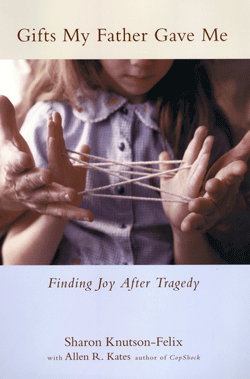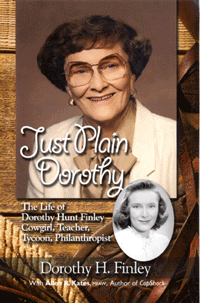 Purchase these books at www.HSPPublishing.com

"I feel safe, believed and respected in exposing my heart,soul,
and mind on paper to Allen. He is astute and honest in his
comments and suggestions, filling me with encouragement and
belief in my ability to write a horrifying story beautifully."

—Dawn Rafferty, memoir in progress

Contact Allen

To estimate your costs and how long your book may take to write, please contact me. Your consultation is
free
and everything we discuss is
confidential
. Click
here
to connect.
To
Top of Page
.